Nov. 29th, 2010 at 3:38 PM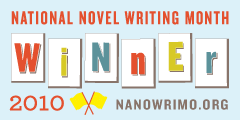 Title
: Finding King Arthur (temporary until I find something better)
Author
:
elfflame
Fandom
: Merlin (BBC)
Rating
: NC-17, bebe.
Summary
: Things have gone bad in Camelot. Arthur has been missing for a year, and Uther and Gaius have been poisoned. Merlin and the knights of Camelot set out to find their Prince before the kingdom can be claimed by Morgana.
Warnings
: Death (not Merlin or Arthur), minor spoilers for season 3.
A/N
: According to the official site, I am at 50511. So this is it. I've actually had to go back in and add bits, but those won't get published until I re-post the fic properly edited.
I hope people enjoyed! :)
Part 1
|
Part 2
|
Part 3
|
Part 4
|
Part 5
Part 6
|
Part 7
|
Part 8
|
Part 9
|
Part 10
Part 11
|
Part 12
|
Part 13
|
Part 14
|
Part 15
Part 16
|
Part 17
|
Part 18
|
Part 19
|
Part 20
Part 21
|
Part 22
|
Part 23
( Don't let it be forgot/That once there was a spot/For one brief shining moment that was known/As Camelot. - Camelot (reprise) )